nothing diminishes anxiety faster than action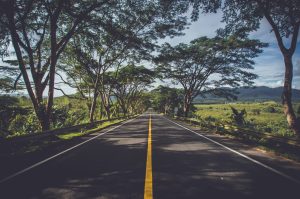 YOUR WORK HAPPY PROJECT
You crave a different way to earn a living. You are sick of living for the weekend or the next holiday. You know there is another way, but you're stuck, financially, emotionally, every way! A happier work life is the goal so let's work deeper to understand what you really want. Over a 12 week period we will start your work happy project creating clarity and actionable steps to achieve your work happy work life.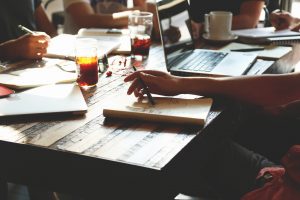 ENGAGE. ENABLE. EMPOWER.
Bespoke leadership coaching and courses helping leaders to engage, enable and empower their people to enjoy a happier, more productive work life. After a deep dive into the issues facing your organisation, we will create a bespoke course, founded on the principles of positive leadership; supporting your managers to develop techniques that encourage and enable their people to thrive. Reducing attrition, increasing engagement and productivity, enabling a definable ROI to be determined. In person, online or a combination of both, we will craft the solution to meet the needs of you and your people.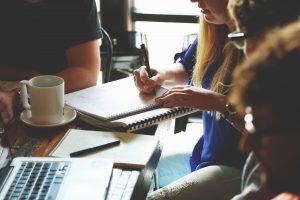 THE WORK HAPPY HOUR
Join me for The Work Happy Hour and leave with a mind blowing mix of clarity, deep thinking and inspired action!
You may be facing a challenge at work, you maybe exploring the idea of change but don't know where to start. You might be heading towards a promotion and want to negotiate yourself the best package. You may have imposter syndrome tripping you up in trying to reach your dream work life. In an hour, I will help you think deeply, determine what you really want and help you create a plan to get you excited to leap into action.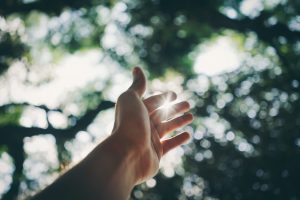 THE WORK HAPPY SCHOOL
I am building the Work Happy School to be the work happiness coach in your pocket.
Courses will come online to guide you in the same way that I would work with you in person. I help people think deeply and clearly about what the really want, then help them jump into action to achieve it. I want to help as many people as I can, in a way that is accessible to all, there at the time you need it and easy and simple to use.
What can i expect from coaching
It's all about you. I will work hard to gain your trust, understand your situation and support you to create solutions and plans that drive positive change, quickly and effectively.  By understanding how the brain works, I can help you create impactful behavioural change that will create positive outcomes, whether for you individually or for you and your team.
What can we expect from virtual group workshops
Workshops will bring together like minded people to be inspired by experts who join me in my ambition to help people thrive and kickstart their journey to work happy.  With practical take aways and a fun and engaging approach, we will ensure that everyone leaves inspired, with a smile on their face and a plan of action in their back pocket.
I wanted a holistic approach to coaching with measurable outcomes for my management team. Katherine delivered above and beyond my expectations. Her skill at getting to know individuals quickly and what they need to be successful is really first class. She is brave in her approach and very quickly gains respect, engages and understands people and delivers a tailored approach with new and exciting content. If you want someone to be a partner, be trustful, exciting and challenge you - Katherine is the person to help you work happy.
Katherine is brilliant. So engaging, fun and easy to listen to. She got me thinking differently about situations specific to both me and my business and helped me set clear, brave objectives that I wanted to achieve with my team. Fun, informal and lots of opportunity to chat in groups about situations, made the day really enjoyable.
Copyright © 2021 The Work Happy Project Ltd