the best way to predict the future is to create it.
Underpinning my values of Make it Real, Make it Simple and Make it Fun is my drive to make a real difference and get you striving confidently towards your goal.
If that goal is to create a working life that energises and inspires you… This is all about YOU…head to The Work Happy Project!
If the goal is an energised and engaged workplace, supporting leaders to thrive…I'll meet you at The Lead Happy Project!
YOUR WORK HAPPY PROJECT
You crave a different way to earn a living. You are sick of living for the weekend or the next holiday. You know there is another way, but you're stuck, financially, emotionally, every way! A happier work life is the goal so let's work deeper to understand what you really want. We will start your work happy project creating clarity and then actionable steps to achieve your work happy work life.
Your lead happy project
Bespoke leadership coaching and courses helping leaders to engage, enable and empower their people to enjoy a happier, more productive work life. Increasing engagement and productivity, reducing attrition, enabling a definable ROI to be determined. In person, online or a combination of both, we will craft the solution to meet the needs of you and your people.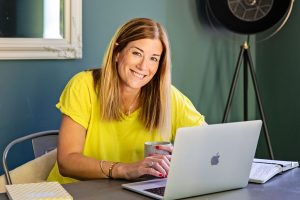 THE strengths session
Want to experience greater vitality and well-being, a greater sense of purpose? Perform better and bounce back quicker? Using evidenced-based strategies, in just one hour I will help you understand and dial up your strengths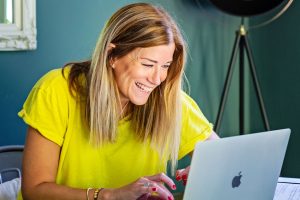 The leader's head space
Let's work together for just one hour and you'll leave with a mind-blowing mix of clarity, perspective and inspired action!
What can i expect from coaching
It's all about you. I will work hard to gain your trust, understand your situation and support you to create solutions and plans that drive positive change, quickly and effectively.  By understanding how the brain works, I can help you create impactful behavioural change that will create positive outcomes, whether for you individually or for you and your team.
What can we expect from group workshops
Workshops will bring together like minded people to be inspired by experts who join me in my ambition to help people thrive and kickstart their journey to work happy.  With practical take aways and a fun and engaging approach, we will ensure that everyone leaves inspired, with a smile on their face and a plan of action in their back pocket.
I wanted a holistic approach to coaching with measurable outcomes for my management team. Katherine delivered above and beyond my expectations. Her skill at getting to know individuals quickly and what they need to be successful is really first class. She is brave in her approach and very quickly gains respect, engages and understands people and delivers a tailored approach with new and exciting content. If you want someone to be a partner, be trustful, exciting and challenge you - Katherine is the person to help you work happy.
Katherine is brilliant. So engaging, fun and easy to listen to. She got me thinking differently about situations specific to both me and my business and helped me set clear, brave objectives that I wanted to achieve with my team. Fun, informal and lots of opportunity to chat in groups about situations, made the day really enjoyable.
Copyright © 2023 The Work Happy Project Ltd